Kei Kagami is not driven by fame or fortune, rather he creates with a desire to push the boundaries of what seems possible; to challenge our idea of the everyday. Combining his skill as a fashion designer, tailor and architect, his conceptual designs have cemented his place among fashion's most innovative—it's been a lifetime in the making.
Kagami was born and raised in Tokyo, moving to London in 1989 to work alongside John Galliano. When the label shut its doors three seasons later, he chose to stay on in London enrolling at Saint Martins College with classmates Alexander McQueen and Wakako Kishimoto.
"I haven't really achieved anything," laughs Kagami. "Especially in business. But when FIT museum in New York purchased one of our conceptual pieces for their permanent collection, I felt I culturally contributed to the business of fashion."
The BBC news remains one of his greatest sources of inspiration when it comes to designing footwear, but he is quick to point out that he is first and foremost a fashion designer. "We rely on our ready-to-wear designs as a business," says Kagami. "We don't make any profit at all from our shoe collection. However, it's important that we keep designing them. It motives our creativity." And when it comes to creativity, you'd be hard pushed to find a more spellbinding collection as his Hanging Garden Spring/Summer 2015 offering (pictured here). A collection that continues to hold him—and his designs—in the hearts of heavenly heel lovers everywhere. ­— ANASTASIA RUBIN
WANT MORE? CHECK OUT THESE EXCLUSIVE DESIGNER INTERVIEWS...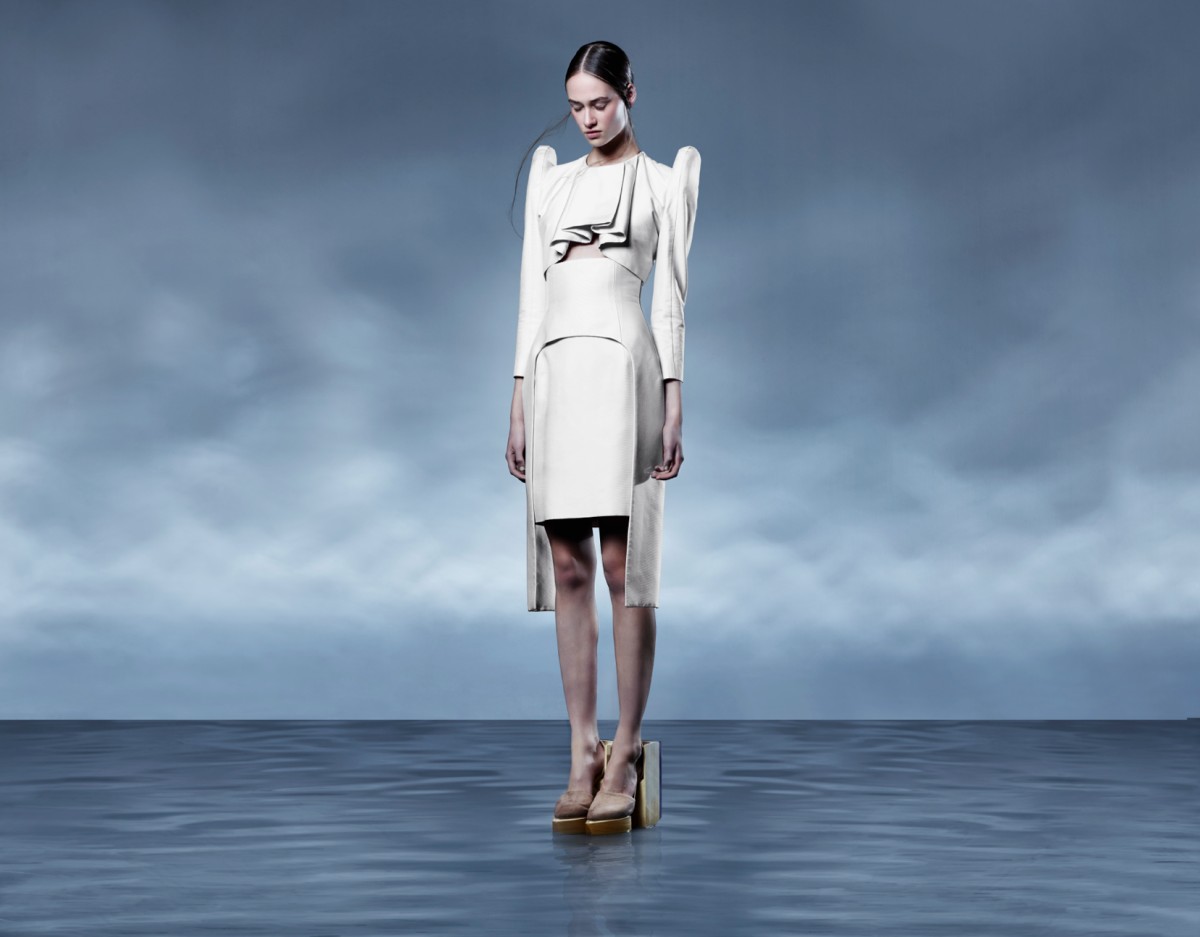 Fashion goes far beyond fabric. It's a form of expression that projects our inner most thoughts and feelings; personifying the way in which we see ourselves. For Dutch designer Esther Dorhout Mees—founder of ready-to-wear label Dorhout Mees—it's a way to tell a story, and underline the beauty and power of women the world over.
It's no surprise that designer Naima Morys counts ice and glass among her greatest design influences. Her luxury-inspired collection combines the finest leathers with the latest CAD technology to produce mesmerizing designs inspired by shattered glass, ice, architecture and body modification such as the "golden lotus feet" phenomenon.
"Since the first pair I made, I knew this is what I wanted to do for the rest of my life." For Silvia Fado, footwear is more than a vocation, it's a calling. With a background in architecture and knitwear, Fado found a way to combine her talents for the greater heeled good. "I have always loved shoes and in them is everything I like—creativity from fashion, structural development from architecture and my passion for footwear," says the London College of Fashion graduate.