Founded in 2013, by Monika and her husband Maciej, The Style Venture is a blog about fashion, inspiration and empowerment. In today's Style File, we catch up with its star Monika Cioch to talk fashion, fun and footwear.
You're on a first date, what shoe do you wear? Definitely a black or nude pump such as 'So Kate's' from Louboutin. Guys often prefer simple over fun. It is also great to make sure you can walk in them comfortably.
What's one fashion rule you always break? Wearing navy with black. Done right, it's super chic!
When it comes to shoes, how much is too much to pay? If you have 4 000 pounds to spend on shoes, why not? I always say that it depends on how much money you have at your disposal. How can we judge, how much is too much if we are all so different with regards to our resources and desires?
Who is your favorite shoe designer? Charlotte Olympia. That girl has an amazing talent and imagination!
If you were a shoe, what shoe would you be? That is such a hard question but I would have to say 'Spider Dolly' from Charlotte Olympia. Classy black and gold with an amazing heel.
WANT MORE? CHECK OUT OUR EXCLUSIVE DESIGNER INTERVIEWS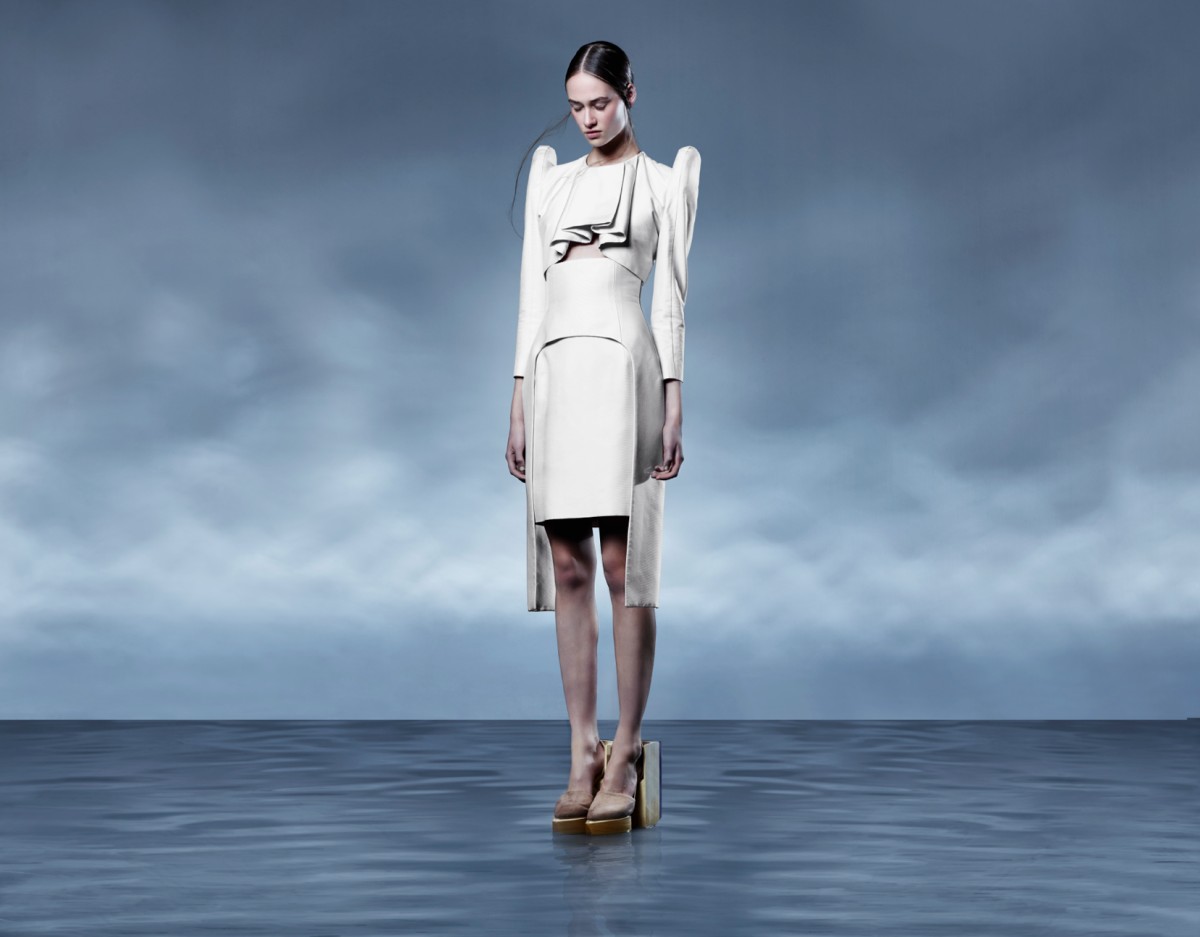 Fashion goes far beyond fabric. It's a form of expression that projects our inner most thoughts and feelings; personifying the way in which we see ourselves. For Dutch designer Esther Dorhout Mees—founder of ready-to-wear label Dorhout Mees—it's a way to tell a story, and underline the beauty and power of women the world over.
"Since the first pair I made, I knew this is what I wanted to do for the rest of my life." For Silvia Fado, footwear is more than a vocation, it's a calling. With a background in architecture and knitwear, Fado found a way to combine her talents for the greater heeled good. "I have always loved shoes and in them is everything I like—creativity from fashion, structural development from architecture and my passion for footwear," says the London College of Fashion graduate.