Master craftsman and jeweler, Audrius Krulis, launches his stunning handcrafted Sunfall fine jewelry collection. The collection is comprised of over two-dozen cocktail ring, necklace, bracelet, earring, and pendant styles.
The artist's inspiration stems from the autumnal hues and shadows cast by the setting sun during this scenic time of year. In texture and in rhythm, Sunfall is autumn regalia perfectly complementing this year's fall fashion trends.
Deep earth tones, rich gold, colored gemstones and rough diamonds are the designer's materials of choice, giving an indulgent, contemporary look that is quintessential to every jewelry lover's repertoire. Each statement ring is uniquely constructed around a solitary gemstone, including black and white opal, sapphire, morganite and earth tone diamonds.
"Sunfall's debut is replete with deep earth tones, lustrous gold, and flickering gems, embodying autumnal warmth. It manages to transcend seasonal boundaries," says Krulis. The inspiration behind the collection is not a puzzle to be deduced, but rather a shifting and amorphous mystery to be appreciated. At once, a solitary cocktail ring may evoke the feeling of looking deep into a shadowy mountain spring, while in the next moment conjuring a forest clearing, with its halo of endless blue sky."
Epitomizing the picturesque manipulations of light created by the setting sun during the fall equinox, the jewelry is full of color and movement. Audrius Krulis has an exceptional grasp of positive and negative space, masterfully sowing his complex and beautiful chains with seamless transition.
Inspired by dusk itself, Sunfall is an ever-evolving jewelry collection. "Wild Harvest" is a mini-collection within the line, showing Audrius' attention to detail and aesthetic in kinetic forms with 18K yellow gold.
Dew Drops
18k yellow gold and white diamond bracelet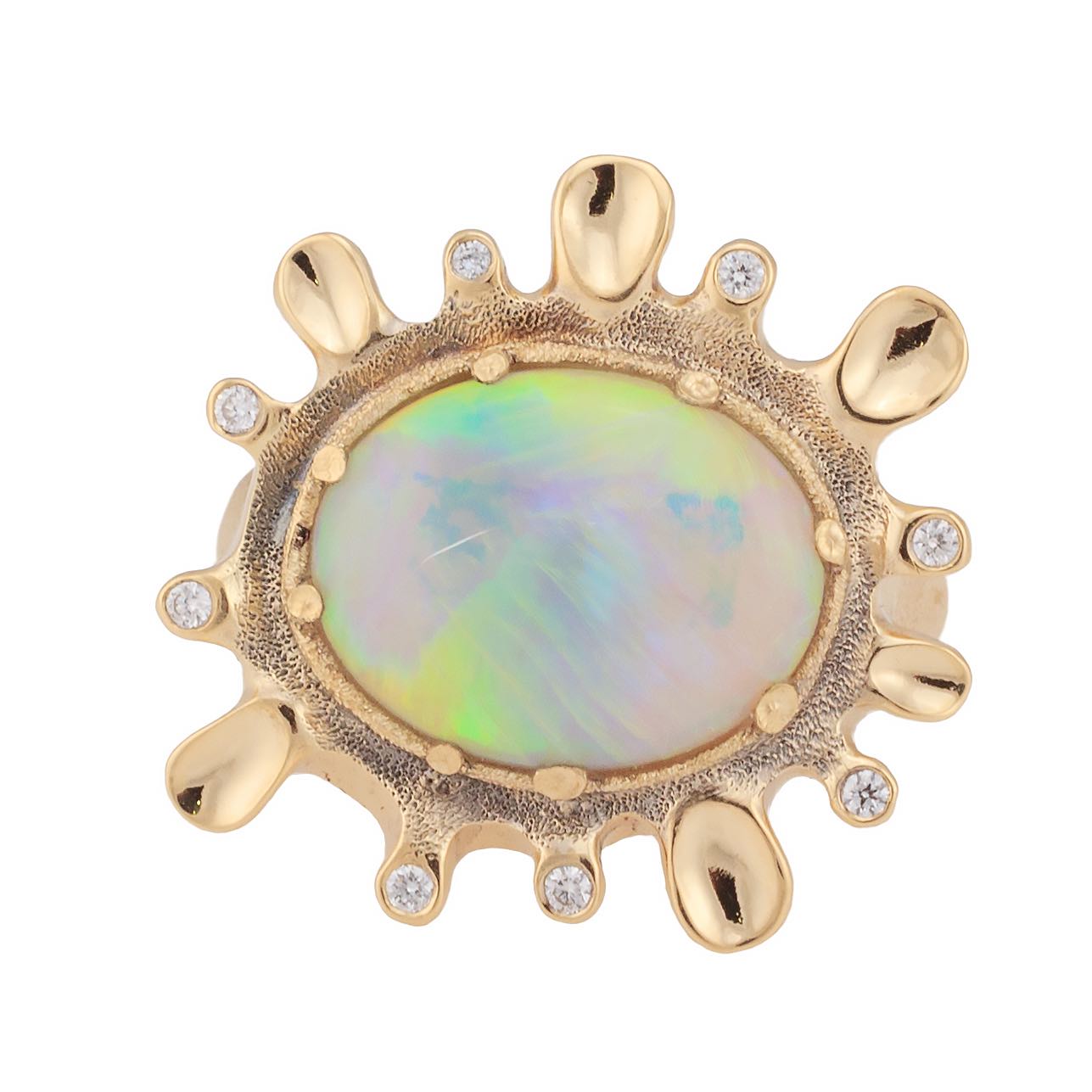 Dawn
4.63ct White Opal, 18K yellow gold and white diamond ring by Audrius Krulis
Wild Harvest
18K yellow gold, white diamond and yellow sapphire necklace by Audrius Krulis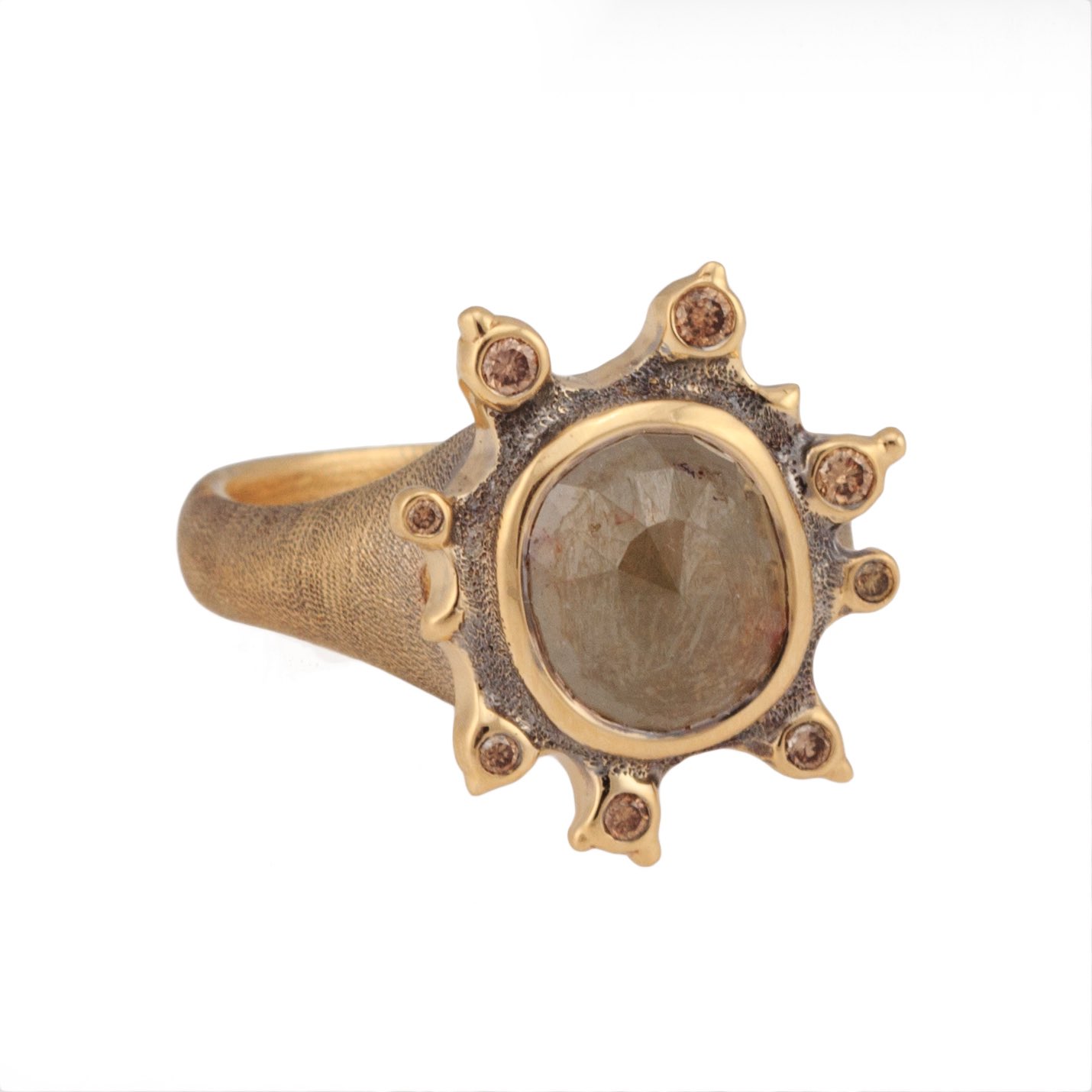 Seeds
2.38 grey fancy diamond, 18K yellow gold and colored diamond ring by Audrius Krulis
Dew Drops
18K yellow gold and white diamond necklace, 19in. length by Audrius Krulis