It's described as an "anti-crisis" brand. The name itself meaning—Beyond Joy. And indeed for lovers of heavenly heels, Parisian brand Abigail, is attracting a loyal audience due to its eye-catching designs inspired by pop art and the creator's European and Latin backgrounds. While we may marvel at the finished product, for business partners Tamy Potasz and Pierre-Emmanuel Rouzineau, Abigail is the culmination of many years hard work; sourcing manufacturers, developing contacts and solidifying the brand's identity.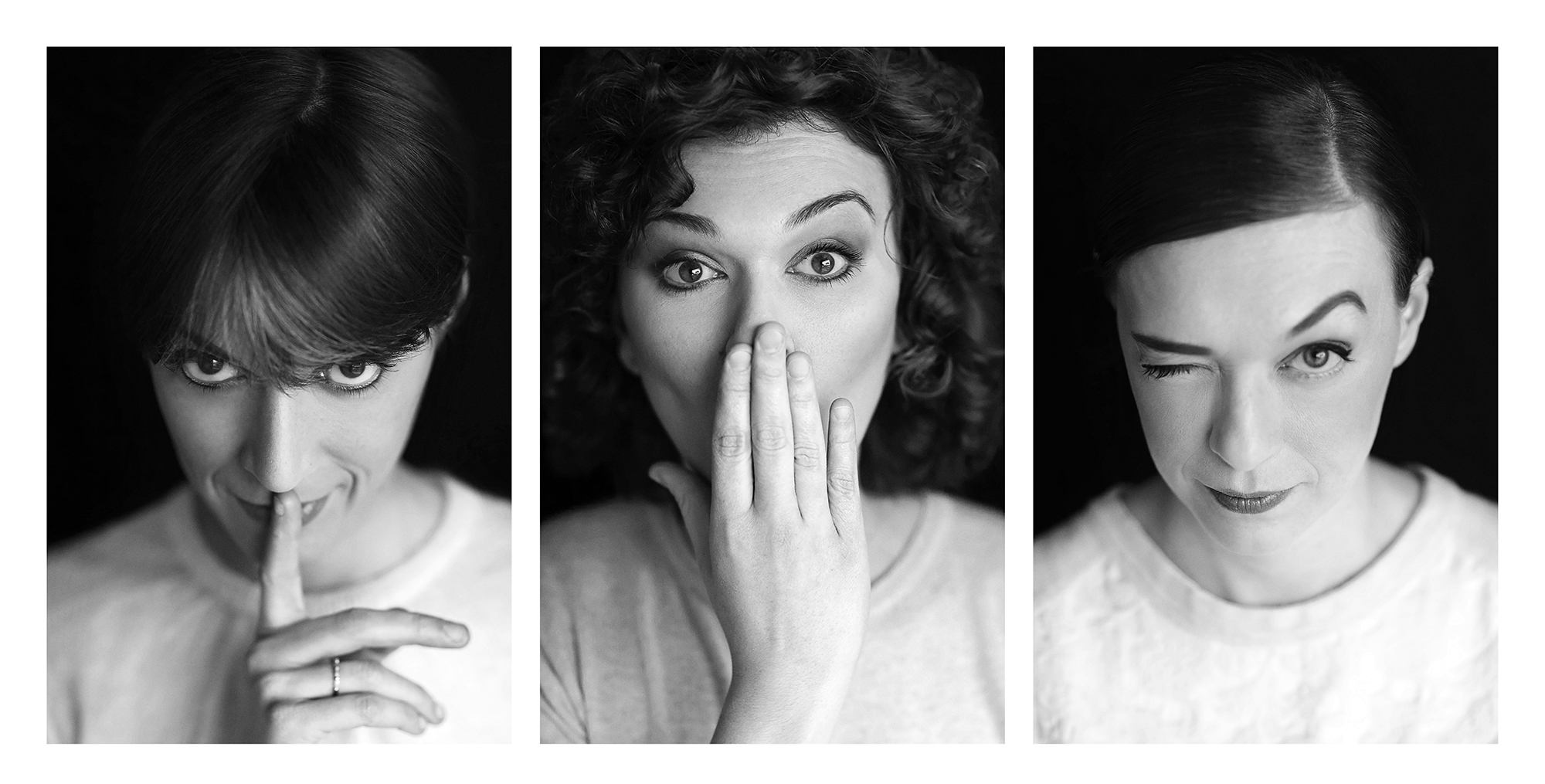 It's a family affair at accessories brand AGL—Attilio Giusti Leombruni. Launched in 1958 in Montegranaro—a small town in the Marche Region of Italy—patriarch Piero Giusti created a company with quality and comfort shoes in mind. His son, Attilio Giusti then took over the reigns, keeping the family legacy alive. Today, it's his three daughters who preside over the brand, each bringing their own charm, expertise and style to create an enduring tradition that proves that blood is thicker than water.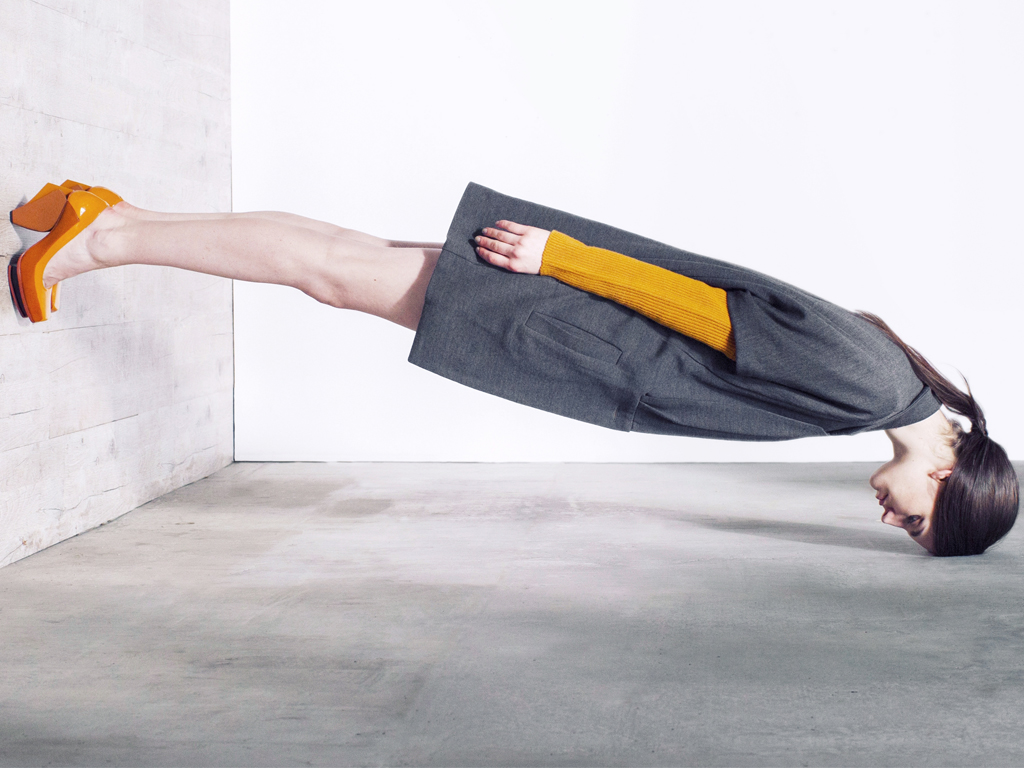 You may have seen them at London Fashion Week or eyed them on Solestruck.com, either way, you know an Absence shoe when you see one. Reinventing classic footwear silhouettes, this up-and-coming brand combines unexpected details with geometric glamour for show stopping results. This month, we caught up with the creative minds behind the brand, Taiwanese designers Yoyo Pan and Jhuosan Wang, to talk style, inspiration and the future of footwear.
"I'm a dreamer," says Alejandra Simonetta. The Argentinian footwear designer creates conceptual pieces that defy the imagination. Winner of the 2014 Cordwainers Dato's Jimmy Choo award, Simonetta completed her Master's degree in Fashion Footwear at the London College of Fashion. "I get my inspiration from everything that has an impact on my memory," says Simonetta. "I think I became a designer because it was a way for me to translate this into an object."
When you enter the world of heavenly heels, you roll the dice when it comes to commercial success. Every year thousands of design students graduate around the world compete for a place among fashion's elite. Few make it, fewer still ever work out why. The deciding factor is not based on talent alone, but on tenaciousness—a willingness to listen, learn and apply experience, knowledge and creativity to the competitive world of fashion design. Up-and-coming footwear designer Camilla Elphick, is a designer who realized early on that luck favors the prepared.
Remember Barbie and the Rockers? Well, designer Carolin Holzhuber was never satisfied with their costumes nor any of Barbie's clothes for that matter so early on she began designing her own collection but it was footwear that finally captured her attention. "When I started my BA in fashion design in Vienna I was sure that I wanted to design women's wear," says Holzhuber. "During my studies we had to try four different workshops—dressmaking, knitwear, shoe making and millinery. I ended up in footwear because I love the smell and feel of leather and in the end, the craft of footwear fascinated me more."
Dear Frances is the go-to footwear brand for the urban romantic. Launched by London-based designer Jane Frances, it's simple yet elegant silhouettes, use of quality leathers and exquisite craftsmanship sets its apart from its competitors. Still in its infancy as a global brand, Dear Frances' Autumn/Winter collection exudes understated elegance and timeless style. Aptly named, Move Me, the collection explores Frances' relationship between artisanal tradition and designer street wear.
Footwear is one of the most challenging fields of product design. Our feet contain over one-quarter of the bones in the human body; 33 joints and more than 100 muscles. A footwear designer is set with the daunting task of creating a workable, breathable, fashionable item in which to encase this complicated area of the human anatomy. For multi-talented footwear designer and product developer Diana Camilleri, however, it's all in a day's work.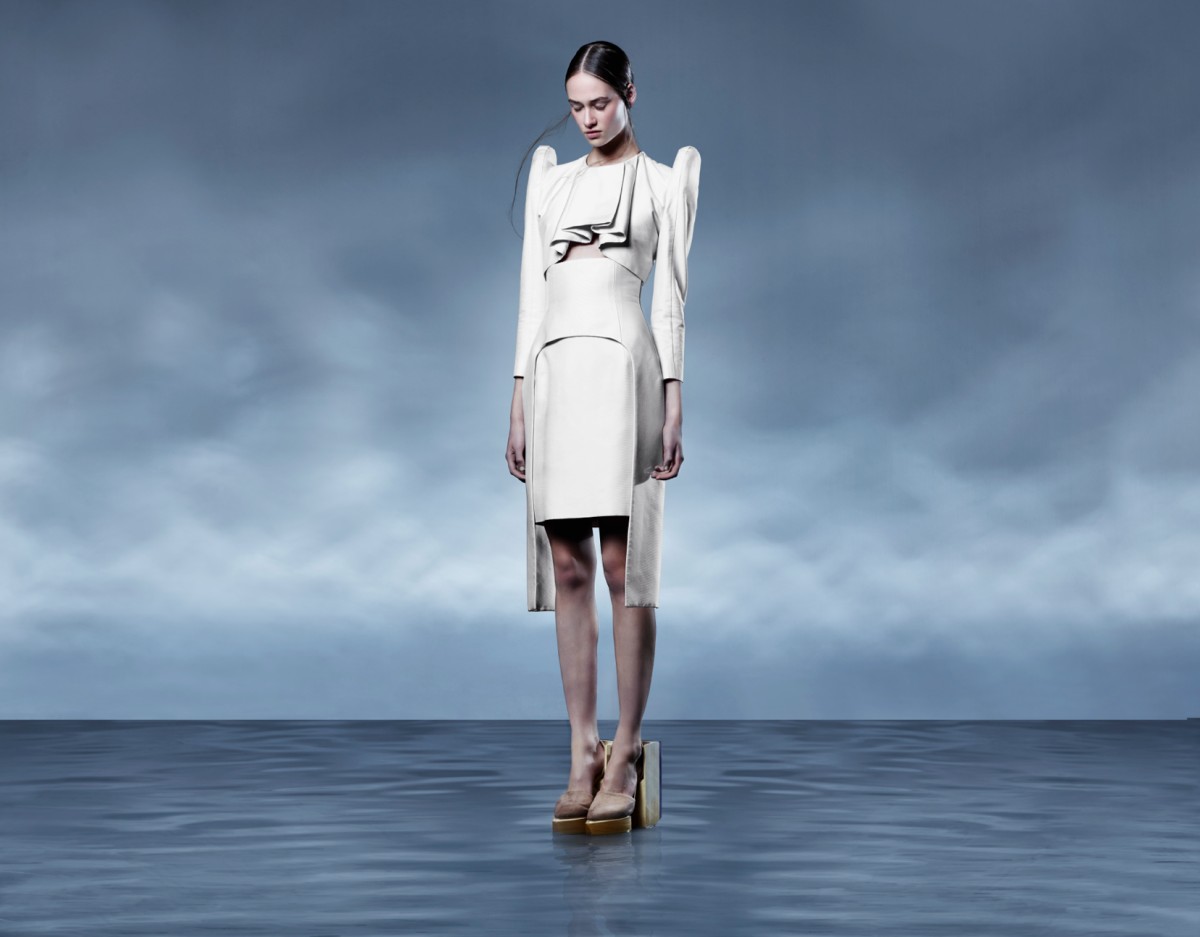 Fashion goes far beyond fabric. It's a form of expression that projects our inner most thoughts and feelings; personifying the way in which we see ourselves. For Dutch designer Esther Dorhout Mees—founder of ready-to-wear label Dorhout Mees—it's a way to tell a story, and underline the beauty and power of women the world over.
Elena Ghisellini is a woman on the move. An illustrious career with some of the industry's most notable names is the foundation for her eponymous line. From positions at Ferragamo and Trussardi to Givenchy and Emilio Pucci, Ghisellini is one of the accessory greats melding both form and function to create designs that delight. This season is no different.
Unique, exotic and full of flavor... That's the way CEO and Creative Director Ines Caleiro describes her favorite fruit, Guava—which also happens to be the inspiration for her striking line of fashion footwear. With a truly international mindset, Guava is a Portuguese footwear line based in Oslo, Norway. Caleiro, a long time shoe lover, completed her post-graduated studies in London going on to work in the U.S. Her background in graphic design, as well as fashion and product design, all culminated in the launch of her own brand, Guava, in 2010.
Looks can be deceiving, particularly when it comes to a Jochen Kronier creation. Believe it or not, these boots were made for walking—or perhaps "strutting" is a more appropriate word. So how did this Germany native find his way into the world of heavenly heel design? Well, it all started in the '80s, says Kronier.
It was love at first sight when we spied Keely Hunter's Fall 2014 collection, Thermal Bridge. The talented milliner is known for her use of unique materials and head turning silhouettes and this collection is no different. We caught up with Britain's Bright Young Thing to talk style, inspiration and heavenly headwear.
From Milla Jovovich to Nicki Minaj, the stars are lining up for a Laurel DeWitt custom creation. "Celebrities have so many options. It's truly an honor when they opt to wear one of my designs," says the Brooklyn-based designer. Vanessa Hudgens, Khloe Kardashian, Cyndi Lauper, Lady Gaga, Kelly Rowland, Lil Kim, Brandy, Will.i.am and Eve have all rocked her designs and from one look at the collection, we know why.
Hailing from Denmark, twenty-eight year old Marieka Ratsma is a budding shoe and accessory designer you need to have on your radar. Ratsma recently graduated with a degree in fashion design from the Utrecht School of Arts. It was her stunning Biomimicry shoe, a school project, which first caught our attention as it made it's way from the classroom to the pages of Dutch Grazia Magazine and then onto New York as part of FIT's breathtaking Shoe Obsession exhibit. And this is only the beginning for this talented up-and-comer.
Nineteen pieces was created to bridge the gap between costume and fine jewelry. The brand is the brainchild of former apparel & graphic designer, Hannah Goldstein, who, having had a successful career in ready-to-wear discovered her true passion, accessory design. "I've always loved accessories," says Goldstein. "I am a firm believer that an outfit is never complete without them."
It's no surprise that designer Naima Morys counts ice and glass among her greatest design influences. Her luxury-inspired collection combines the finest leathers with the latest CAD technology to produce mesmerizing designs inspired by shattered glass, ice, architecture and body modification such as the "golden lotus feet" phenomenon.
One of the success stories of ModaLisboa's young designer program, Olga Noronha has been a crowd favorite since hitting the runway of Portugal's premier fashion event in 2013. It was her collaborations with street wear label Say My Name, which originally caught the attention of the recruiting panel. Today, the London-based accessory designer has well and truly come into her own, commanding attention on the runway—and beyond—with her unique brand of wearable art.
"Since the first pair I made, I knew this is what I wanted to do for the rest of my life." For Silvia Fado, footwear is more than a vocation, it's a calling. With a background in architecture and knitwear, Fado found a way to combine her talents for the greater heeled good. "I have always loved shoes and in them is everything I like—creativity from fashion, structural development from architecture and my passion for footwear," says the London College of Fashion graduate.
For Rommy Debommy there is no such thing as "too much." The designer's quest for over-the-top accessories led her to create her own line, inspired by everyday items. "I have always have been a person who needs to make things with my hands, I like to feel different kinds of materials and work three-dimensionally," says the Dutch designer. "I started my own line of accessories to show that everything is possible."
Brooklyn-based designer Suzanne Rae creates with her wearer in mind. "I think fashion is a very accessible and influential form of art," she says. "It helps shape our every day and I want my collections—each piece actually—to help initiate, promote, or provide a positive, progressive experience for the wearer."
It began as a student design project, but the unique aesthetic of Termite Eyewear soon found its way onto the accessories market—and into our hearts. Created by designers Natalie Finch and Patricia Williams, the pair champion British manufacturing and sustainable fashion with their recycled wood, hand-worked creations.
When it comes to glamorous evening wear, look no further than New York occasion-wear label THEIA Couture, headed by charismatic designer Don O'Neill. "Nothing sparkles more exquisitely that hand-beaded tulles and chiffons," says O'Neill. "Nothing can reflect light more magically than crystals, fire polished beads and sequins." It's a belief that is reflected in his designs.
Mark Mitchell couldn't imagine doing anything else. The Australian designer honed his craft at several corporations before launching Urge, the contemporary, Australian footwear line that is making waves around the world. "My family has been in the leather goods industry for over fifty years," explains the Northern Beaches resident. "It's in my blood."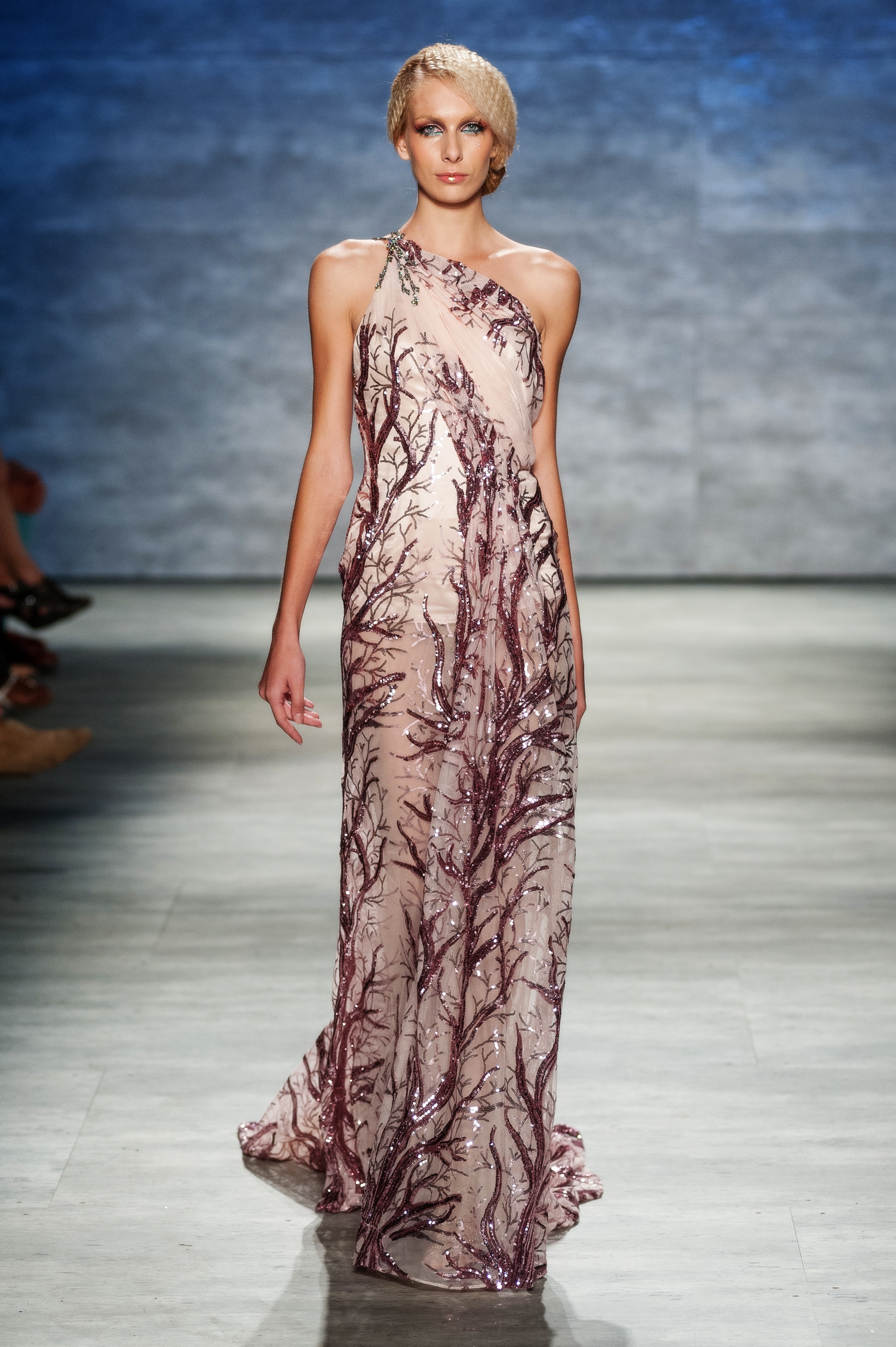 Advanced. Innovative. Multi-functional. Welcome to the designs of London-based jewelry designer, Viktorija Agne. Inspired by the concept of mobility and transformation, Agne's creations push the boundaries of accessory design utilizing shapes, materials and production techniques to create unique pieces for the fashion-forward crowd.
Geography plays an integral part in the design process. From the proximity to manufacturing to cultural nuances, inspiration begins with our own experiences. For up-and-coming footwear designer Zuhal Canyurt, it's the driving force behind her designs. "Coming from a different background has made me see things differently," says the Turkish native. "It allows me to create unique works of art and design."