BOTTOMS UP!
COCKTAIL CLUTCHES & FINE ART FASHION THANKS TO KENT STETSON.
Kent Stetson merges traditional techniques with high-end technology to produce simply stunning fashion items that are as much at home in an art gallery as they are in your wardrobe. Fun, memorable and chic, this overnight success story has been thirteen years in the making.
"The reality is that it has taken me years to understand what it is that I am trying to do," explains Stetson. "Although a bag is, technically, a "thing," I don't believe that I make a consumer product, so much as I tell a story."
Growing up on a horse farm in rural New Hampshire, Stetson is the son of a blacksmith and equestrian. He fondly remembers watching his mother repair leather bridles and saddlery and it was this memory that gave the struggling artist an idea. "After studying in the sciences at Brown University, I took an interest in new media and hybrid digital/traditional fine art," says Stetson. "Unable to sell my large-format fine-art canvas prints that had occupied my creative practice, I remembered my mother's hand and industrial stitching, and started sewing my digital art prints into bags, which I then sold in the store where I worked. I quickly realized that a handbag could be a framing device for my fine art."
Having worked in a footwear and accessory store for eight years, Stetson learned the ins and outs of the accessories world at both the wholesale and retail level. "I see a handbag as the punctuation at the end of the visual sentence of a woman's ensemble," says Stetson. "It conveys her personal style. Where fit is an issue concerning apparel and footwear, anybody can carry a bag, regardless of their body type."
Stetson also sees the humble handbag as an opportunity to push one's limits of comfort, in terms of style. "Someone who may be most comfortable with minimalist or refined apparel and styling may find a bag adds a pop that can soften an otherwise up-tight appearance," he says.
For Stetson, there's a lifetime of ideas ahead as he works on crystallizing his mass-market offerings as well as his luxury line of bags. Here, form meets function as clients become collectors. "I think as with all art, accessories are both a personal and cultural expression," says Stetson. "In terms of function, accessories satisfy firm practical needs as well as more nebulous psychological and spiritual desires. With handbags, this ranges from the need to carry specific personal items that are necessary utensils for performing a set of tasks, to a desire to feel understood and appreciated."
Proudly handmade in the United States, Stetson's line of printed clutches come individually signed and beautifully packaged. His leather bags are one-of-a-kind creations. "I feel like I am doing what I was born to do," says Stetson. "From designing and sewing, to performing highly complex strategic tasks, there is not a single part of my brain or body that is not stimulated and utilized." We'll cheers to that. KentStetson.com — FIONA ROSS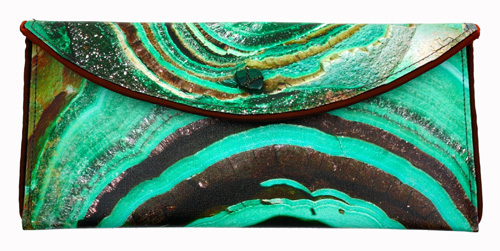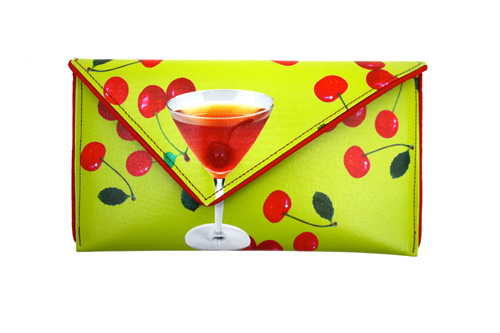 WANT MORE? CHECK OUT MORE EXCLUSIVE DESIGNER INTERVIEWS
Advanced. Innovative. Multi-functional. Welcome to the designs of London-based jewelry designer, Viktorija Agne. Inspired by the concept of mobility and transformation, Agne's creations push the boundaries of accessory design utilizing shapes, materials and production techniques to create unique pieces for the fashion-forward crowd.
From Milla Jovovich to Nicki Minaj, the stars are lining up for a Laurel DeWitt custom creation. "Celebrities have so many options. It's truly an honor when they opt to wear one of my designs," says the Brooklyn-based designer. Vanessa Hudgens, Khloe Kardashian, Cyndi Lauper, Lady Gaga, Kelly Rowland, Lil Kim, Brandy, Will.i.am and Eve have all rocked her designs and from one look at the collection, we know why.
Geography plays an integral part in the design process. From the proximity to manufacturing to cultural nuances, inspiration begins with our own experiences. For up-and-coming footwear designer Zuhal Canyurt, it's the driving force behind her designs. "Coming from a different background has made me see things differently," says the Turkish native. "It allows me to create unique works of art and design."